Get Away This Weekend! Take A Holiday Around Sydney
Are you looking to get away this weekend? Take a holiday around Sydney and explore all that it has to offer!
Whether you're flying solo, travelling with your other half or taking the family, Sydney's attractions have something for everyone. Enjoy breathtaking nature walks, memorable beach views, unique cultural experiences and delectable eats – all within easy reach from the city.
Hoping to get you inspired by our recommendations for places to stay, things to do and more. So get away this weekend and take a holiday around Sydney!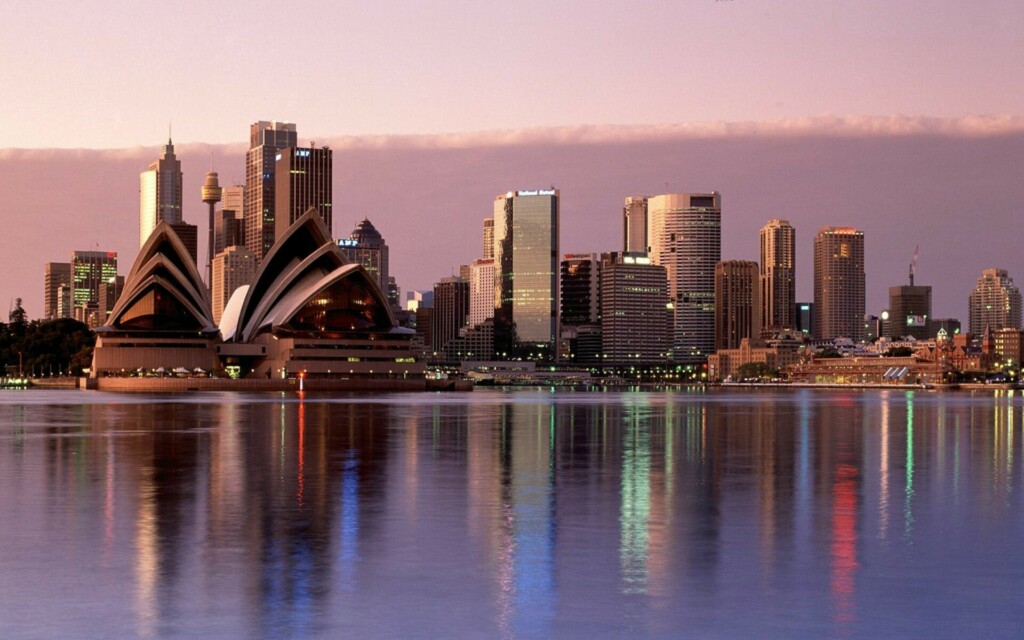 Sydney is a vibrant city located in the southeast region of Australia. It is the largest city in the country and is popularly known for its gorgeous harbour and impressive skyline. People come from all over the world to visit Sydney. If you're feeling inspired and looking for a memorable weekend holiday then Sydney is your spot! It offers gorgeous scenery, plenty of activities, sights and sceneries, sumptuous food, great nightlife and incredible places to stay.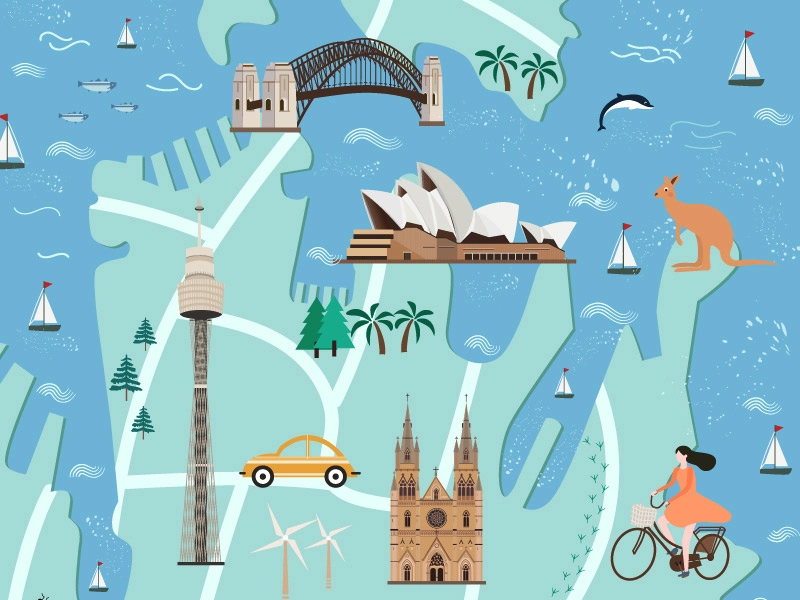 An excellent way to enjoy what Sydney offers is to take a holiday in and around the city. Many interesting towns and villages are located just a short trip from Sydney. You can easily drive, take the train or get a bus to any of these destinations. Everything is within commutable distance.
Perfect for that quick weekend holiday!
Sydney's awesome weekend destinations offer everything from gorgeous coastlines, surfing beaches, lush mountains, awesome wildlife, great food and a lively nightlife scene. You have plenty of options to choose from. What a great way to spend a weekend (or two) right?
You may be familiar with the famous Bondi Beach. The well-known beach is just less than 30 minutes away from Sydney. It is very famous among locals and tourists alike. The locals can visit anytime to enjoy Bondi's iconic white-sand crescent shoreline. Surfers from all over the world and many local surfers come back for the waves in Bondi. This weekend getaway option needs no introduction. The place speaks for itself. So if you're looking to have a chill, trendy and beachy weekend then you must head out to Bondi Beach. Where else would you go? There is no shortage of anything and you can BOOK A STAY in any of the amazing accommodations in the area.
If you are from out of town and visiting the wonderful city of Sydney then look no further! The city has everything you need to enjoy the weekend. Sydney's skyline can be seen from many Sydney suburbs. You'll find amazing attractions including the Sydney Opera House, Sydney Harbour Bridge and Taronga Zoo. There are plenty of unique cultural experiences like Sydney's hipster districts that you wouldn't want to miss out on either.
The famous Blue Mountains is just an hour away from Sydney. It is an excellent place for outdoor activities such as hiking and camping. The area offers some of the most breathtaking views in all of Australia so if you're looking for nature then make sure you visit the Blue Mountains!
For something a little more adventurous, why not visit the Blue Mountains National Park? It's only two hours from the city and is home to many beautiful wildlife and stunning scenery. The park offers visitors plenty of activities including bushwalking, rock climbing and abseiling. Its unique flora and fauna make it an excellent way to experience nature in all its glory! Or take a wine-tasting tour at Hunter Valley – Australia's oldest wine region located just two hours north of Sydney. Enjoy fine wines paired with delicious food while taking in views of rolling hillsides and verdant vineyards – perfect for that weekend vacation!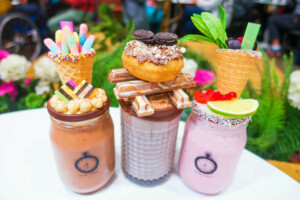 And Sydney's food scene is just as amazing. Sydney offers a wide range of restaurants for all types of cuisines. From seafood to Italian, you'll find it all here! Popular restaurants include Mr Wong, Momofuku Seiobo, Quay and more. You can easily take a break from sightseeing to enjoy Sydney's foodie delights any day! Sydney has it all – the perfect weekend getaway destination with stunning sights, incredible beaches and delicious food – plus so much more.
Whether you stay in the city or head out – gorgeous coastlines, surfing beaches, lush mountains, awesome wildlife, great food and a lively nightlife scene will greet your weekend holiday! So get away this weekend and take a holiday around Sydney! You won't regret it!
A day (or two) near or within Sydney and its neighbouring towns is the perfect way to spend the weekend. The towns and villages you can visit offer a variety of activities, attractions and comfortable accommodations.
When it comes to finding a place to stay during your travels, there are plenty of options available. You can stay in a hotel, motel, hostel or even RENT AN APARTMENT OR HOUSE for the weekend. The type of accommodation you choose will depend on your budget and the location you're visiting. If you're interested in staying in a more unique setting, several hostels in Sydney offer shared rooms and dormitories at affordable rates. The most popular and cost-effective option is booking through Airbnb or any booking website like Booking.com, VRBO, Agoda and others. A lot of Vacation Rentals like Sydney Dreams Luxury Rentals, use their website to book guests. A team of experts will handle your booking inquiries!
Now is the time to plan a summer vacation in Sydney. With its long days and balmy weather, there's plenty of opportunity to spend lazy days on the beach followed by fun nights out exploring all that Sydney has to offer. At Sydney Dreams, we offer a wide range of beautiful vacation rental homes in Bondi Beach and other popular areas near Sydney. So why not take a break from reality and stay with us for a while? You can find more information about our properties and book now on our website or by contacting us. We hope to hear from you soon!