Winter presents a magical opportunity to appreciate the natural beauty that envelops Sydney. While the city boasts its own distinctive allure, stepping beyond its vibrant streets reveals a world brimming with awe-inspiring landscapes and tranquil settings. In close proximity to Sydney, the Blue Mountains and its surrounding areas offer a variety of nature getaways perfect for a winter retreat. Prepare to immerse yourself in breathtaking panoramas, serene forests, and exhilarating outdoor adventures.
Situated a mere 50 kilometres west of Sydney, the Blue Mountains is a region recognized as a UNESCO World Heritage site. Its allure lies in its dramatic landscapes, eucalyptus-filled forests, and charming mountain villages. The name of the area derives from the ethereal blue haze that blankets the region, a result of the oils released by the abundant eucalyptus trees. As winter casts its spell, the mountains undergo a metamorphosis into a fantastical wonderland, characterized by misty mornings, crisp air, and occasional snowflakes.
Among the most popular attractions in the Blue Mountains is the iconic Three Sisters rock formation in Katoomba. These towering sandstone pillars provide a magnificent backdrop for nature enthusiasts and photographers alike. Meander along the Echo Point lookout, savouring the panoramic views of the surrounding valleys. For the adventurous, embark on a bushwalking expedition along the numerous well-marked trails that crisscross the area.
If you yearn for a more serene experience, the Blue Mountains National Park awaits with its verdant expanses of natural beauty. Encompassing over one million hectares of stunning wilderness, the park is a haven for hikers, birdwatchers, and nature aficionados. Explore picturesque valleys, stumble upon hidden waterfalls, and be captivated by the unique flora and fauna that call this region home. Don't miss the chance to visit the Grand Canyon Walk, Wentworth Falls, and the Valley of the Waters, as they are sure to leave an indelible impression.
For an intriguing blend of nature and history, a visit to the Jenolan Caves is a must. These awe-inspiring limestone caverns, situated on the western fringes of the Blue Mountains, rank among the oldest and most remarkable cave systems on the planet. Embark on a guided tour to delve into the intricate chambers adorned with stalactites and stalagmites that have evolved over millions of years. The caves offer a surreal experience, particularly during winter when the subterranean world takes on an even more enchanting ambience.
Venturing beyond the Blue Mountains uncovers additional nature retreats in close proximity to Sydney. The Royal National Park, located just south of the city, showcases a diverse range of landscapes, including coastal cliffs and rainforest-clad valleys. Embark on a scenic hike along the Coast Track, stretching across 26 kilometres and rewarding trekkers with awe-inspiring vistas of the Pacific Ocean. Alternatively, indulge in a refreshing swim at the pristine Wattamolla Beach or explore the park's numerous walking trails and picturesque picnic spots.
For a coastal sojourn, head north of Sydney to the Central Coast. Here, splendid beaches, stunning national parks, and charming seaside towns await. Bouddi National Park, a hidden gem, beckons with its secluded beaches, rugged headlands, and lush coastal bushland. Enjoy a leisurely stroll along the Bouddi Coastal Walk, pausing to admire the panoramic views and the abundant birdlife.
If you're willing to venture a little farther, consider a visit to the Hunter Valley, Australia's oldest wine-producing region. Renowned for its vineyards and wineries, the Hunter Valley also boasts picturesque landscapes, rolling hills, and charming countryside. Rise early for a hot air balloon ride at sunrise, granting you a unique perspective of the region, or indulge in gourmet food and wine as you bask in the serene surroundings.
As winter casts its enchantment over Sydney, seize the opportunity to escape the city and immerse yourself in nature's embrace. Whether you opt to explore the misty valleys of the Blue Mountains, delve into the hidden depths of the Jenolan Caves, or revel in the coastal beauty of the Central Coast, these nature getaways offer a welcome respite from the frenetic pace of urban life. Winter adds an extra touch of allure, with crisp air, mist-laden landscapes, and the occasional wisp of snow, weaving together an experience that is truly magical.
So, gather your warmest attire, lace up your hiking boots, and embark on an unforgettable winter adventure near Sydney. Whether you seek awe-inspiring vistas, serene forests, or thrilling outdoor pursuits, the Blue Mountains and its environs offer something for everyone. Explore, rejuvenate, and reconnect with nature as you create cherished memories in these extraordinary natural playgrounds.
After immersing yourself in the captivating beauty of the Blue Mountains and its surrounding areas, you may find yourself yearning for more adventures. But fret not, as Sydney has plenty to offer for those seeking a staycation in the city. From iconic landmarks like the Sydney Opera House and the Harbour Bridge to vibrant neighbourhoods like Darling Harbour and The Rocks, Sydney brims with cultural, culinary, and entertainment delights.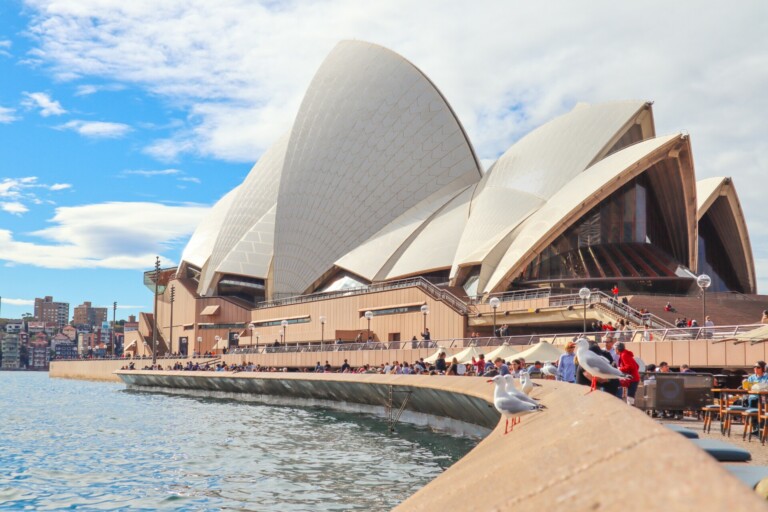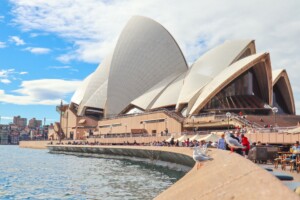 For a relaxing staycation, consider booking a luxurious hotel or cozy Airbnb in one of Sydney's charming neighbourhoods. Indulge in spa treatments, savour delectable cuisine at local restaurants, or simply unwind with a leisurely stroll along the picturesque Sydney Harbour. With its vibrant arts scene, world-class shopping, and an abundance of outdoor spaces, Sydney has something for every taste and interest.
If you're a nature enthusiast looking to balance city exploration with natural surroundings, Sydney offers several beautiful parks and reserves to explore. The Royal Botanic Garden, Centennial Park, and the coastal walks of Bondi to Coogee provide a refreshing escape from the urban hustle and bustle. Spend your days picnicking in lush gardens, cycling through scenic trails, or basking in the sun on sandy beaches.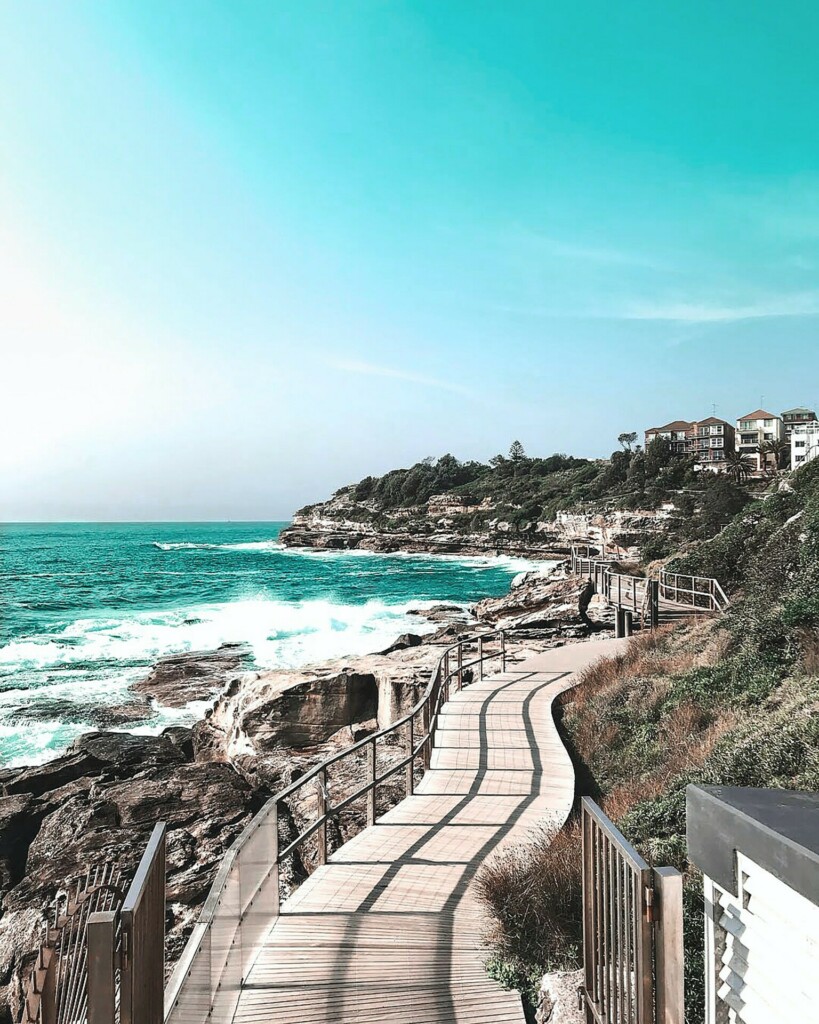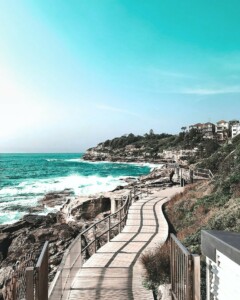 Additionally, Sydney boasts a thriving cultural scene, with art galleries, museums, and theatres that offer a wealth of experiences. Immerse yourself in the rich history and cultural heritage of the city by visiting institutions like the Art Gallery of New South Wales, and the Museum of Contemporary Art, or catching a performance at the Sydney Opera House.
As the sun sets, Sydney's nightlife comes alive with vibrant bars, trendy rooftop lounges, and live music venues. Experience the city's diverse culinary scene by indulging in a variety of international cuisines, from fine dining establishments to trendy street food markets. Don't forget to sample some of the delicious seafood that Sydney is famous for.
Whether you're a visitor looking to extend your stay or a local seeking a relaxing break, Sydney offers an abundance of staycation options that combine the comforts of the city with its natural and cultural offerings. So, after your explorations in the Blue Mountains, continue your adventure in Sydney, where a delightful staycation awaits you.
Feel free to contact us we have properties around Sydney and Bondi Beach!