Finding the ideal lodging is crucial while organizing a vacation to Bondi Beach in order to guarantee a memorable and pleasurable stay. The appropriate lodging can make all the difference, whether you're looking for a quiet apartment or a sumptuous hotel room. The Bondi Beach accommodations provided by Sydney Dreams are among the best on Bondi Beach and are created to be cozy, practical, and reasonably priced for all of our visitors.
Book an amazing dream stay in Australia with Sydney Dreams. Proudly presenting Sydney's unmatched collection of holiday apartments. Whether it be a staycation, a long-awaited holiday of a lifetime or a corporate trip, we ensure your stay is one of your dreams. A carefully curated collection of properties on Sydney's coastline or in the most beautiful neighbourhoods ensure we have something dreamlike for all travellers and group sizes.
We'll emphasize the distinctive qualities that set our top picks for Bondi Beach accommodations apart from the competition in this guide. Our accommodations provide everything you need for the ideal beach getaway, from breathtaking ocean views to a convenient location and opulent amenities. Hence, if you're searching for the finest Bondi Beach Accommodations, Sydney Dreams is here for you! 
The benefits of using Sydney Dreams to locate the best beach accommodations in Bondi Beach include the following:
Exclusive Properties: Sydney Dreams offers a hand-picked assortment of Bondi Beach accommodations, each chosen for its distinctive qualities, breathtaking location, and opulent amenities. You won't discover our apartments on other rental websites because they are exclusive, so you'll have access to some of the top lodgings in the region.
Customized Search: Our website enables you to conduct a search for the ideal Bondi Beach accommodation in accordance with your requirements and preferences. Our specialized search tool will make it simple and quick for you to find your ideal lodging, whether you're looking for a pet-friendly house, a seaside apartment, or a luxurious villa.
Competitive Prices: Compared with other Bondi Beach accommodations, we provide affordable prices for all of our Bondi Beach accommodations. We provide excellent value for your money. The rates are transparent with no hidden charges. You're getting the best deal for your holiday.
Here are our top 3 picks! 
★ Oh My God Beach View – Top Floor Paradise★

Studio Penthouse

Sleeps Up to 2 Guests

1 Queen Bed

Free NBN WiFi

Fully Equipped Kitchen

Walk to the Ocean in 2 mins

Amazing Discounts on Long Term Bookings 29+ nights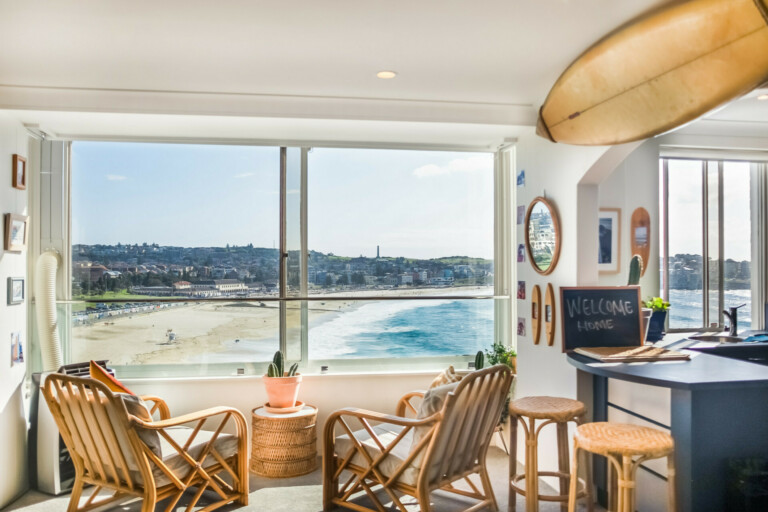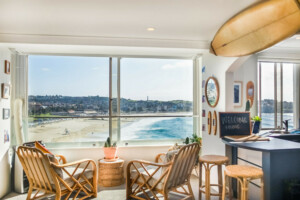 1 Bedroom Apartment

Sleeps Up to 2 Guests

Bedroom – 1 Queen Bed

Free NBN WiFi

Fully Equipped Kitchen

Walk to the ocean in 2mins
★ Sunshine Loft With Balcony by ★ Sydney Dreams ★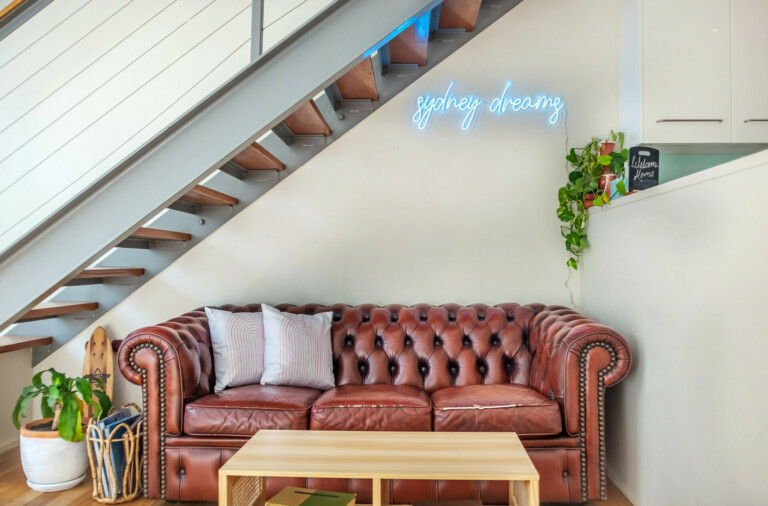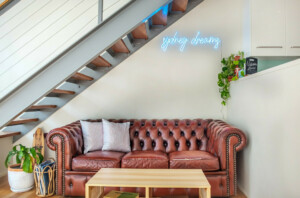 1 Bedroom

Sleeps Up to 2 Guests

Bedroom – 1 Queen Bed

NBN WiFi (The fastest wifi in Australia)

Fully Equipped Kitchen

Walk to the Ocean in 2 mins

New wooden balcony with all-day sun
So why choose short-term rentals
and

Sydney Dreams

?
Flexibility: Compared to regular hotels or lengthy apartment leases, short-term rental lodgings are more flexible. The length of their stay, check-in and check-out hours, and the simplicity of making modifications to their reservation are all options available to guests.
Cost-effectiveness: For longer stays or for groups, short-term rental lodgings may be less expensive than hotels. A further way for visitors to save money is to prepare their own meals rather than eat out.
Experience: Compared to hotels, short-term rentals provide a more individualized stay. Customers can pick a place to stay based on their unique requirements and preferences, and they frequently have direct access to the owner or management.
Home-like amenities: A kitchen, a washer and dryer, and various bedrooms are just a few of the facilities that short-term rental properties frequently have.
Get the best home away from home feeling – with Sydney Dreams!