Bondi Beach is one of the most iconic seaside destinations in Australia. Known for its stunning coastline, world-class surf breaks, and vibrant atmosphere, it's no surprise that Bondi Beach is a popular holiday destination for locals and tourists alike. For those looking to make the most of their seaside escape, Bondi Beach holiday rentals offer the perfect combination of comfort, convenience, and style.
With a range of holiday rentals available in Bondi Beach, there's something to suit every taste and budget. From cozy apartments to luxurious beachfront villas, there's no shortage of options when it comes to finding the perfect holiday rental for your seaside escape.
One of the main benefits of staying in a holiday rental is the flexibility it provides. Unlike hotels, holiday rentals often come equipped with a kitchen, allowing visitors to prepare their own meals and save on dining expenses. This is particularly useful for families or groups travelling together, as it can be more cost-effective to share a meal together in the comfort of your own holiday rental.
Another benefit of holiday rentals is the space they offer. Many holiday rentals in Bondi Beach offer multiple bedrooms and bathrooms, allowing families and groups to stay together comfortably without feeling cramped. Some holiday rentals also offer additional amenities such as outdoor spaces, parking, and laundry facilities, making them a great option for those looking for a home away from home experience.
If you're looking for an unforgettable Bondi Beach holiday rental, here are some options to consider:
Views From Every Window + Parking, Balcony: This two-bedroom apartment offers a front-row seat to look at panoramic views of the world's most famous beach all day. Equipped with everything you need for your stay.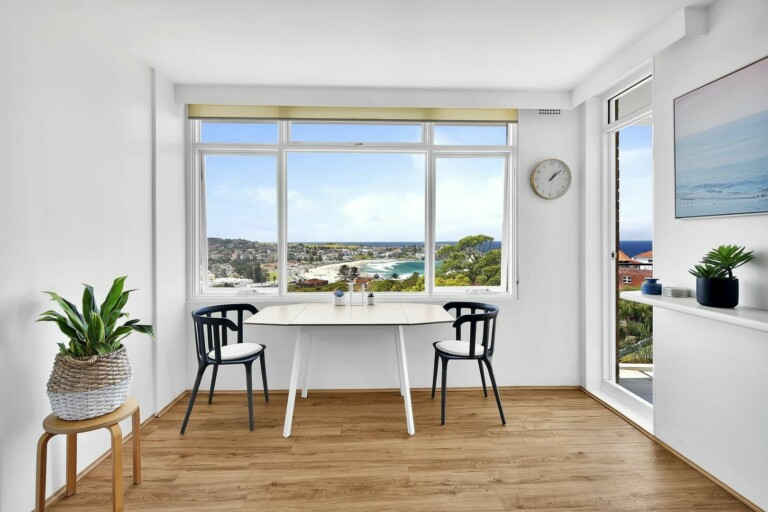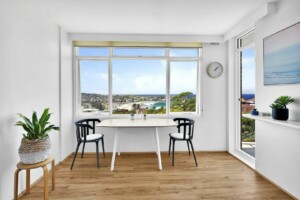 Majestic Beachfront: This beautiful apartment presents the epitome of the highly sought-after Bondi lifestyle with buses and taxis at your doorstep and an effortless stroll to cool wine bars, acclaimed restaurants and the beach.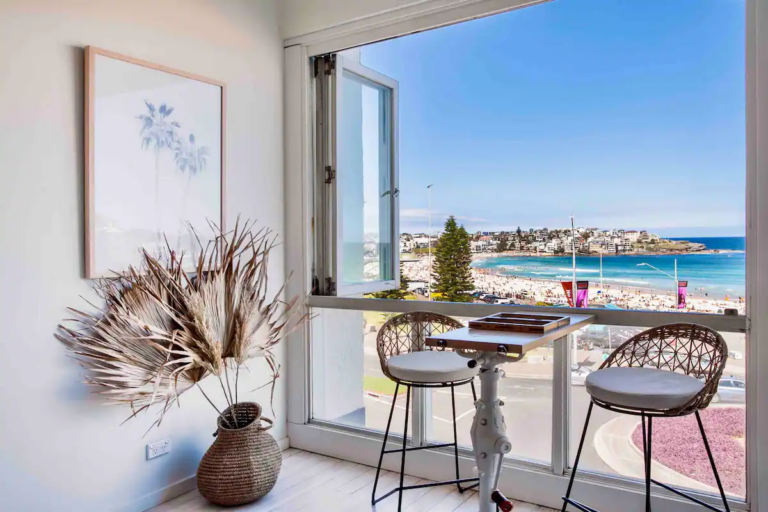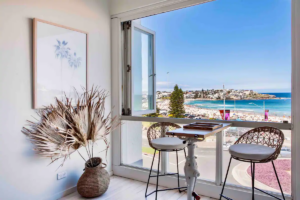 Oh My God Beach View – Top Floor Paradise:  This apartment is a luxurious, top-floor, newly renovated studio. A perfect spot to stay in Bondi.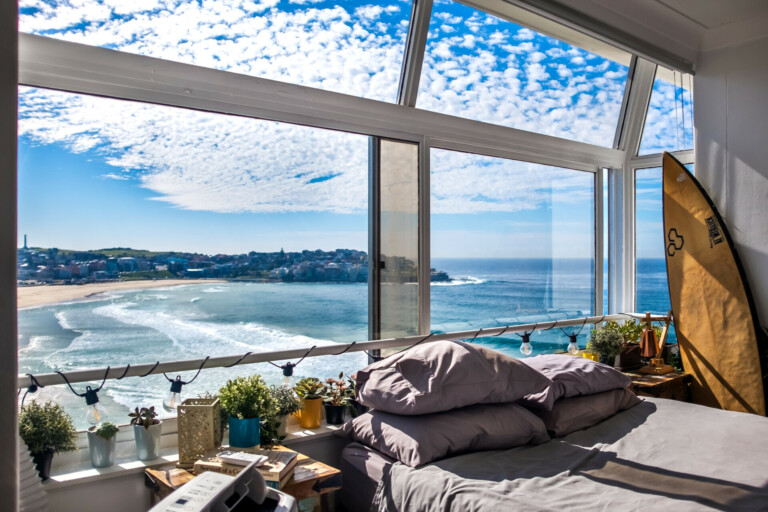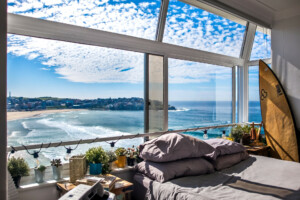 Sub-Penthouse Beach View:  Your stay in this apartment will be unforgettable — wake up to breathtaking views from all windows, including your bathroom! Be mesmerised by the movement of the ocean as you relax with your morning coffee or a sunset cocktail.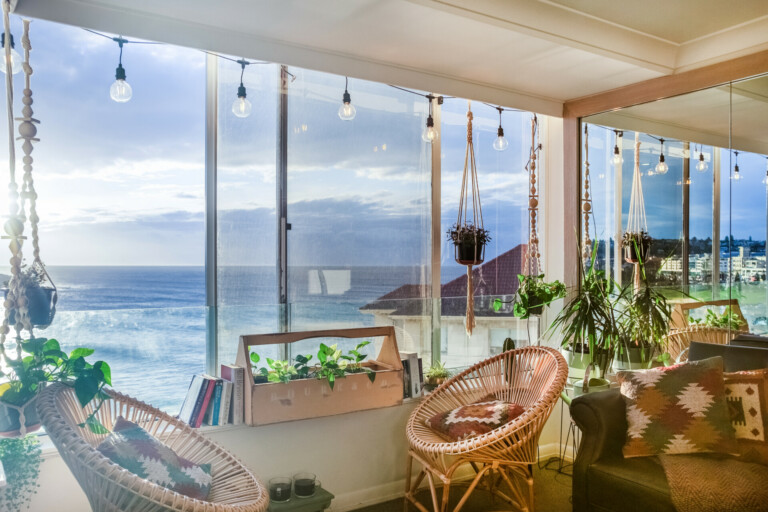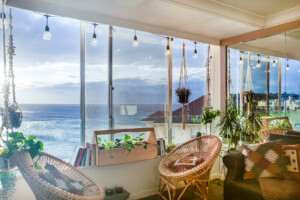 Bondi Cloud Surf House: This apartment is a space inspired by the surf culture of the 70s in Bondi Beach and California. Enjoy the comforts of this apartment that boasts a timeless, classy beach house ambience.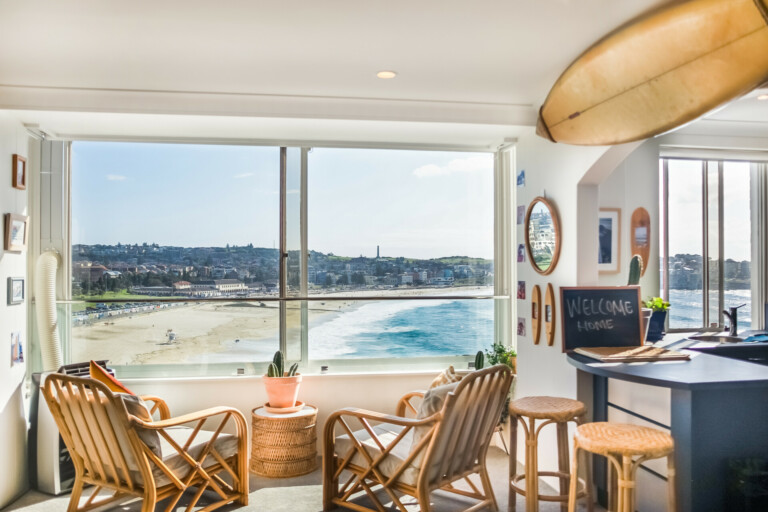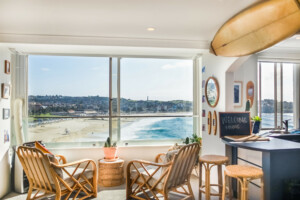 When booking a holiday rental in Bondi Beach, it's important to consider your needs and preferences. Some things to keep in mind when booking a holiday rental include the location, size, and amenities offered. It's also important to check the availability and pricing, as well as any additional fees such as cleaning or security deposits.
In conclusion, holiday rentals in Bondi Beach offer a great alternative to traditional hotel stays, providing visitors with the space, flexibility, and amenities needed for a comfortable and enjoyable stay. Whether you're looking for a cozy apartment or a luxurious beachfront, there are plenty of options to choose from in this iconic Australian destination.